Here is a small sample of the hundreds of solitaire games I have invented.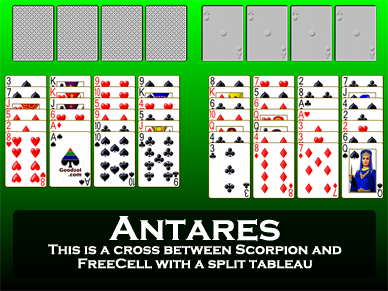 Antares
Antares is a cross between FreeCell and Scorpion. After the success of the split tableau in Demons and Thieves, I took FreeCell and Scorpion and combined them together to make Antares. Like Demons and Thieves, it is one of my most successful original games.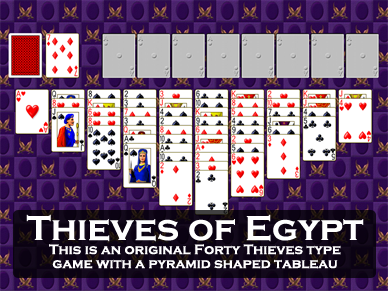 Thieves of Egypt
Thieves of Egypt is a Forty Thieves type game with an unusual tableau. While most Forty Thieves type games have the same number of cards dealt to each pile, Thieves of Egypt mixes it up by having a Pyramid shaped tableau. The result is a fun game a little different from the Forty Thieves type.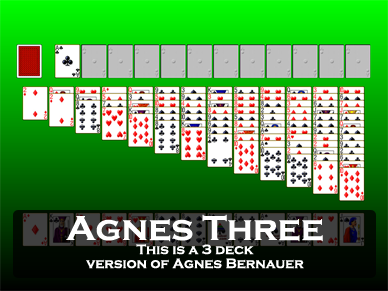 Agnes Three
When I started Pretty Good Solitaire, there weren't many 3 deck solitaire games in existence. Most of them I had to create. Agnes Threee is a 3 deck version of the 2 deck game Agnes Bernauer, a classic Klondike type solitaire game (Klondike is the standard 7 pile solitaire games everybody knows). Agnes Three turned out to be my most popular 3 deck invention, even more popular than the more normal Triple Klondike game.